Europe Chapter Hybrid Event: "Long Term Corporate PPA and their Impact on Electricity Market Design"
7:00 - 10:00 p.m. CEST (UTC +2) Wednesday, September 7, 2022
12:00 p.m. CDT | 9:00 p.m. GST | Timezone Converter
Orrick | 61-63 Rue des Belles Feuilles, 75016 Paris, France
This event will be conducted in French, and held both in-person and virtually via webinar. For those joining in-person, a networking cocktail social will follow the presentation.
Jean-Paul Aghetti, President, Exeltium
François Dauphin, Head of Marketing and Solutioning, DXC Technology Power & Utilities
Arnaud Flament, International PPA Director, VOLTALIA
Evariste Nyouki, Head of Economic Research, Engie Global Markets
Laurent Pillot, Energy Sales Director, VOLTALIA
Given current geopolitical issues, climate change concerns, increasing capex costs and regulatory and governmental changes, soaring electricity prices seem set to last, judging by trends in the wholesale futures markets in France and in Europe. Industrial electricity consumers are looking to mitigate these costs by entering into long-term and off-market supply contracts. Corporate Power Purchase Agreements and Energy Performance Contracts are examples of this.
After a presentation by Voltalia on CPPAs and by Engie on Current markets trends, the panel led by François Dauphin will discuss how long-term contracts might be both a way of financing new projects and of securing more stable energy prices for industrial consumers.
Organized by the Europe Chapter and CentraleSupelec Sustainable Energy.
In-Person Registration Fees:
Member - complimentary
Non-Member - complimentary
Virtual Registration Fees:
Member – complimentary
Non-Member – $25
All fees are in US dollars. Registration fees include access to the live broadcast.
Apply for membership before registering and receive member rates! After completing your membership application, please email events@aien.org for assistance with registering.
Please register at the link to the right. Online registration will close on September 6. For those joining virtually, login details will be provided via email on September 6.
This event is co-hosted with: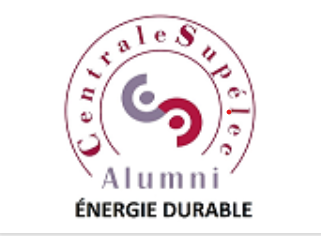 Special thanks to event sponsor: