AIEN Director - Board Representative
Luis Miranda

Luís Miranda started his career in 2008 working in Timor-Leste for an international NGO, where he had the opportunity to participate in the closing of camps for displaced persons and provide legal assistance to local populations in administrative formalities. He then worked for an international law firm in Macao (China), mostly dealing with commercial and litigation matters. Luís then moved to France, where he joined Siemens' legal department in Paris. He was responsible, among other tasks, for advising employees on compliance with a variety of French criminal laws and regulations, assisting in preparing and implementing internal policies on data protection, confidentiality, use of mobile phones, IT and information security, and advising and handling internal employment issues.
In 2012, he joined Miranda & Associados in Lisbon, a leading Portuguese law firm, which heads the Miranda Alliance, an international association of law firms and lawyers with a presence in 18 countries. Luís is currently the Head of Miranda's Alliance Houston Office. Prior to moving to the United States, Luís gained significant experience advising oil companies and living in West Africa, including in Gabon and Cameroon, where he was based at Miranda's local offices.
Luís completed his law degree and LL.M. in International Comparative Law at the University of Toulouse (France). He also obtained an LL.M. in Energy, Environment, and Natural Resources Law at the University of Houston. He is fully fluent in Portuguese, French, and English and has a good knowledge of Spanish. He is the current chair of the AIEN's Young Negotiators Committee. In addition, Luís is a member of the Institute for Energy Law's Young Energy Professionals group (where he was recently chosen to participate on its Inaugural Leadership Class) and of the American Bar Association (where he will be the International Energy and Natural Resources' Committee Co-Chair in 2019/2020).
Africa Chapter
Crystal Okwurionu
Crystal is an associate in the Energy and Finance practice group at ǼLEX where she advises clients on energy related acquisition transactions including the negotiation, drafting and review of farmout agreements, asset sale and purchase agreements, joint operating agreements, carry agreements, technical & financial services agreement and gas supply agreements in Nigeria.
Recently, she was a key part of the team that provided Nigerian expert opinion to Shell International B.V. in its Milan trial on the legality of the allocation of the famous OPL 245 to Nigerian subsidiaries of Shell and Agip.
Crystal completed her LLB degree at the Rivers State University, Nigeria, graduating with honors and at the top 2 percent of her class. She also earned a Barrister at Law (B.L.) degree from the Nigerian law school. She is fluent in English and Igbo and has a working knowledge of Mandarin. She is the current Young Negotiator Representative for Africa at the AIEN, Africa Region. In addition, she is a member of the Energy & Natural Resources, and Banking & Finance committee of the Nigerian Bar Association's Section on Business Law. She is also a member of the Power, and Oil & Gas Committee of the International Bar Association.
Asia Chapter
Euan Strachan

Euan is an Associate with Akin Gump Strauss Hauer & Feld LLP, based in Singapore, where he advises clients on a wide variety of corporate transactions with an emphasis on matters in the energy sector. Prior to joining Akin Gump, Euan spent three years in the Sultanate of Oman working with Dentons as a Corporate and Energy lawyer where he advised of international and local clients in the oil & gas market. Euan's practice covers a wide variety of areas including mergers and acquisitions; joint ventures; farm-outs; contracting and procurement; and project development.
Euan also spent three years working as an in-house Legal Counsel for leading turbine service provider, EthosEnergy, based in Aberdeen, United Kingdom. Prior to embarking on a career in law, he worked at a large gas processing terminal in Scotland.
Euan obtained his law degree from the University of Aberdeen (Scotland). He is a qualified solicitor and notary public in the United Kingdom, as well as a Registered Foreign Lawyer in Singapore.
CIS-FSU Chapter
Elvira Vanieva

Elvira is a Senior Associate at the Moscow office of Herbert Smith Freehills. Elvira is a Russian-qualified corporate lawyer specialising in the energy and natural resources sectors. Her experience includes advising on commercial agreements and cross-border mergers and acquisitions and joint ventures across a variety of industry sectors, with a particular focus on the oil and gas and energy sectors.
Elvira has been co-authoring various overview articles and submissions on Russian energy sector, including HSF's European Energy Review publications and Chambers Energy & Natural Resources. Elvira graduated from the Moscow State Institute for International Relations (MGIMO) with honours.
europe Chapter
Olympe Bory

Olympe is a Senior Associate in Dentons' Energy, Infrastructure and Finance team in London, UK. She is a sectorial specialist with substantial experience advising clients on all aspects of the development and financing of renewable energy and oil and gas projects. Prior to joining Dentons, Olympe spent 12 years working with Baker & McKenzie as a Corporate and Energy lawyer where she advised international and local clients on mergers and acquisitions; re-organisations; farm-outs; and project development.
Olympe completed her LL.B in English Law and French Law at Essex University (Colchester, UK). She also obtained a Licence and a Master 1 – Droits de l'Europe (Major: French and Anglo-American Business Law) at the University of Paris X-Nanterre (Paris, France) and a LL.M in Corporate Law at New York University, School of Law (New York, USA). She is admitted in England and New York. Olympe is fluent in French and English.
MENA Chapter
Yanal Abul Failat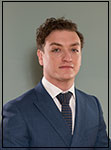 Yanal Abul Failat, an associate lawyer at LXL LLP, principally advises oil and gas companies globally on contentious and non-contentious matters including:
• corporate governance;
• mergers and acquisitions;
• joint ventures;
• licensing and regulation; and
• petroleum contracts across the entire supply chain (upstream, midstream, and downstream).
He has cross-border experience in major corporate transactions and projects across Europe, Middle East, Russia, and South East Asia and has an interest in national space-related legislation and international law.
His litigation record includes representing international energy companies, manufacturers, service providers, and individuals in commercial disputes
and the effective enforcement of judgments and awards.
Latin America & Caribbean Chapter
Bruno Belchior

Bruno Triani Belchior is partner of Tauil & Chequer in association with Mayer Brow at the Rio de Janeiro office. He is a member of the Corporate & Securities and M&A practice groups and focuses on advising domestic and foreign oil and gas companies in connection with project developments, M&A's and business transactions in Brazil, Latin America and West Africa. He has extensive experience in dealing with the formation of JVs, project finances, bid processes and related regulatory issues involving host government E&P contracts, as well as in connection with the structuring, documentation, and negotiation of oil and gas/energy transactions that range from host government arrangements, farm-in/farm-out, joint operating agreements, and mergers and acquisitions to the review and negotiation of master services agreements on both operator and oil field services provider sides, and a variety of the most typical agreements in the industry. Currently, Bruno is advising international oil companies with their participation project developments and M&A transactions in Latin America and West Africa, including those involving the Petrobras divestment.
United States Chapter
Michael Ventocilla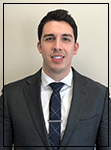 Michael is a Corporate Counsel with SNC-Lavalin in Houston, where he advises on engineering, procurement and construction services transactions in the oil and gas sector throughout the U.S. and globally. Michael supports the planning and execution of onshore and offshore engineering, design and construction projects, including liquefied natural gas (LNG) facilities, petrochemical complexes, refineries, floating production units (FPUs) and others. Prior to joining SNC-Lavalin, Michael worked as a briefing attorney with the law firm Berg & Androphy in Houston, where he drafted filings in commercial litigation and developed defense strategies in environmental cases. He also spent time overseas in summer associate roles with Centurion Law Group in Equatorial Guinea and Pemex in Mexico.
Michael earned a B.S. in Global Business from the University of Texas at Dallas and a J.D. from the University of Houston Law Center. While in law school, Michael studied a semester abroad at the Instituto Tecnológico Autónomo de México (ITAM) in Mexico City, Mexico, where he was a Visiting Foreign Scholar with the Center for Energy and Natural Resources. He speaks Spanish and some Italian.
Michael is a member of the State Bar of Texas and the AIEN. He is also a member of the AIEN Young Negotiators Committee and a past winner of the AIEN Student Writing Competition.
Washington, D.C. Sub-chapter
Christopher Gladbach

Christopher Gladbach counsels clients in energy M&A, project development, tax equity and project finance transactions.
Chris works with energy clients in structuring complex equity and debt investments, advises both buyers and sellers in the power sector in mergers and acquisitions, and joint ventures, and on the development of large-scale energy projects. He assists his clients in mitigating and allocating risk associated with these transactions in conjunction with achieving their primary business and financial objectives.
Chris has extensive experience advising clients pursuing opportunities involving the development and financing of United States Department of Defense (DoD) energy projects. He counsels developers, purchasers, lenders and tax equity investors in government contracts and structuring project development and financing arrangements to account for unique risks.
In addition, Chris represents market-leading private equity funds and institutional investors in power asset transactions, and understands the unique challenges and opportunities that these clients face.
Chris is recognized nationally for his client work in the energy sector. He was awarded the honor of "Rising Star" by the National Law Journal, demonstrating "success on the highest stages" in managing transactions for clients. Chris was also commended by the Financial Times in their Innovative Lawyers Report in the category of "Driving Value" for clients. He has been recognized by the Legal 500 for his work in project finance and has served for three years running on Law360's Project Finance Editorial Board. Chris also serves on the American Council on Renewable Energy's (ACORE) Leadership Council.
Chris is a frequent speaker and writer on topics related to M&A, private equity and institutional investments in power assets.