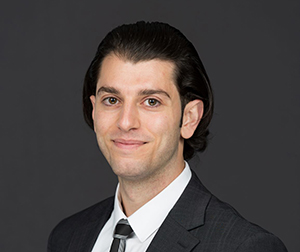 Phillip Hanna is a dual Juris Doctor and Master of Business Administration candidate at the University of Calgary in Canada. He is completing a legal internship through the Bill Winters MEGlobal Memorial Internship at the University of Calgary. His internship is with CITO Energy Law, Gran Tierra Energy, and Pacific Energy Canada, where he shares his time between the three offices in Calgary. During this internship, he gained exposure to drilling contracts, petroleum sharing contracts, supply agreements, consortium agreements, partnership and shareholder agreements, and site services agreements. He also had the opportunity to work on the interface between the petroleum industry and the CCS and helium sectors. Phillip looks forward to furthering his experience in this area through additional law school courses and involvement with AIEN.
Prior to pursuing his dual degree, Phillip completed an undergraduate degree in Oil and Gas Engineering. His professional work experience includes a summer term at a large Canadian law firm, a policy internship at the United Nations, and three years of engineering in the oil and gas service, exploration and production, and utility pipeline sectors.
Phillip actively participates in extracurricular activities including previous positions as president of an energy law student club, president of a 200-member student energy club, and as a volunteer caseworker for low-income clients. His involvement in the AIEN includes connecting the AIEN Canada Chapter to the University of Calgary law students and attending Canada Chapter events such as the AIPN-YN speed networking event and the east meets west virtual networking event. Phillip is excited to continue his involvement with the AIEN as he progresses through his career.