AIPN-YN Latin America Chapter & University of San Andres Event "Tips & Tricks: Essential Know-Hows for Young Negotiators"
4:30 - 7:00 p.m. Wednesday, November 6, 2019
Auditorium of University of San Andrés | Riobamba 1276, Buenos Aires, Argentina
Maria Lujan Crespo, Executive Secretary, Federal Energy Council
Mariano Vivas De Lorenzi, Legal & Corporate Director, ExxonMobil Exploration Argentina
Silvana Fourcade, Legal & Regulatory Affairs Manager, ENAP Sipetrol
Moderator: Tomas Lanardonne, Partner, Martínez de Hoz & Rueda
Join the Latin America Chapter Young Negotiators group and the University of San Andrés for a joint event geared toward students, YNs and those who have recently started their careers in international oil and gas negotiations. Drawing on their extensive oil and gas experience, the panel will share their views on the industry, recount prior experiences and lessons learned, and provide advice that should help young professionals seeking to develop their careers.
The panel will answer a few pre-determined questions such as those listed below, but will then field questions from the audience to generate an open dialogue among all participants.
Have you always wanted to work in the industry? Or did it happen by chance?

Which aspect was the most difficult for you? How did you overcome it?

What advice would you give to someone who is just starting out in the industry? And to someone with more seniority who is about to take the "quality leap"?

What role does the lawyer play in an oil company?

Any mistakes or failures worth sharing?

Any victory or specific experience that you are particularly proud of?

What does a lawyer in this industry have to know?

What mindset and advice do you adopt before starting a negotiation? What different approaches do you take, when facing the Granting Authority, a NOC, or an IOC partner?

What are the differences between working in government or in NOCs or in IOCs?
A networking reception will be held from 4:30 - 5:00 p.m., followed by a panel discussion from 5:00 - 7:00 p.m.
In addition to the panel of speakers listed above, representatives from the AIPN-YN group in Latin America and the University of San Andrés will introduce both organizations and provide an update on plans for future cooperation in Buenos Aires.
Registration is complimentary for members, non-members and students. All are welcome to attend, however, please register online as space is limited.
This event is co-hosted with: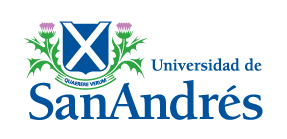 This joint event will take place immediately prior to the AIPN Latin America Regional Chapter Conference "From Mexico to Argentina: Latin America at Length" held at the Hilton Buenos Aires. Separate registration is required for the conference, but you are invited to join AIPN for both events in Buenos Aires!