Endorsed Event
SPE Thailand Technical Meeting: "Production Sharing Contract Overview Including Comments on Force Majeure and COVID Related Issues"
5:00 - 7:15 p.m. Thursday, August 20, 2020
The Landmark Hotel, Sukhumvit Room 3-4, Level 3 | 138 Sukhumvit Rd, Khlong Toei Nuea, Watthana, Bangkok 10110, Thailand
Joseph Tomkiewicz, Partner, Tilleke & Gibbins
Join the SPE Thailand Section for a presentation on production sharing contracts. A legal overview of Thailand's Model Production Sharing Contract ("PSC") and highlight several provisions, with additional time dedicated to better understanding COVID impacts and the force majeure clause, its meaning and possible uses. This legal overview is timely and relevant as Thailand prepares for the next offshore oil and gas bid round, once again featuring the model PSC while the industry will likely also address the current health and safety challenges presented in 2020.
AIPN Members receive member rates to this event!
Click here for more information and to register.
This event is organized by: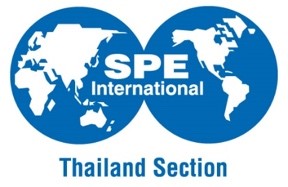 AIPN is informing you of this event on the basis that it may be relevant and of potential interest to you, however this is not an AIPN-organized event. The views expressed at this event do not necessarily represent the views of the AIPN or any of its members and the AIPN disclaims any liability whatsoever in this regard.