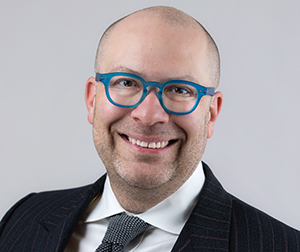 Tony has a long history with the AIEN. From 2014 – 2017 he served as the Canada Chapter Regional Director, from 2018 – 2021 as the Board's Secretary, then as the VP of External Affairs from 2021 to the present. Tony has also spoken at AIEN's International Petroleum Summit in 2016 and 2017.
He has over two decades of international and intercultural experience. His experience encompasses matters in over 54 countries. Tony was the functional head of the international department at Husky Energy as a commercial negotiator. He was also head of the Transactions Department of a major European law firm in Kazakhstan and a seconded lawyer with Kuwait Foreign Exploration Company (KUFPEC).
Tony is a co-founder of the CITO Energy Group, a unique boutique that combines legal and non-legal services to companies undertaking energy and energy-adjacent development projects with an emphasis on Energy Transition ventures. In result, Tony and his firm work on projects spanning the Petroleum, CCS, Helium, Lithium and Hydrogen industries and they do that work both domestically in Canada and internationally.
Tony speaks French, Italian and Russian. His international and intercultural experience coupled with his upstream, exploration and oil service experience make his expertise unique among energy law lawyers in Canada.