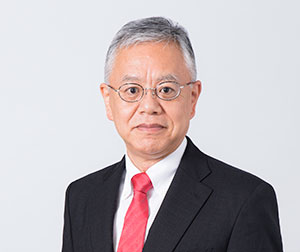 Koichi Shimomura served 4 years as Audit and Supervisory Board Member of JAPEX (Japan Petroleum Exploration Co., Ltd.) in 2018 – 2022, and he is currently Audit and Supervisory Board Member of Japex Offshore Ltd., a subsidiary of JAPEX, who is operating the largest and only one offshore oil field in Japan. He is based in Tokyo, Japan, where the head office is located. His responsibilities include audits related to the directors' execution of duties, and he makes use of his extensive experience in project management for overseas projects.
Koichi has 40 years of experience in oil and gas upstream industry. Since joining JAPEX in 1982, he has worked on upstream projects of operated and non-operated joint ventures in USA and Canada (oil sands), Malaysia, Indonesia and Vietnam, UK, North Africa, Middle East and Latin America. He played a series of commercial roles for contract negotiations with IOCs and NOCs, and asset management including acquisitions and divestments in business development department at JAPEX.
From 2012 to 2015, Koichi served as the leader of legal team for overseas operations, and worked for not only upstream contracts, but also other transaction agreements, such as LNG SPA or financing agreement. In addition, when JAPEX was listed on the Tokyo Stock Exchange in 2003, he worked for media and investors relations.
Koichi is the Regional Director of the AIEN Japan Sub-Chapter and also participates to the Membership Committee of AIEN.
Koichi graduated from Hitotsubashi University in Tokyo with Bachelor of Social Sciences, Faculty of Social Sciences in 1982. He is a member of the Association of Certified Fraud Examiners (ACFE) and qualified as Certified Fraud Examiner (CFE).