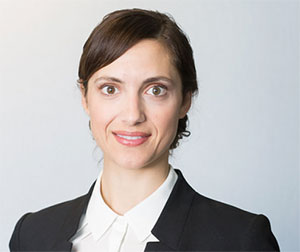 Kelli Kachur is an Australian Solicitor in the M&A, joint venture, projects, and equity space. She is the founder and Managing Director of Kachur Legal – a law firm based in Western Australia that offers on-demand and virtual legal services to in-house counsel and other law firms in the oil, gas and energy industry.
Kelli has been an active member of the AIPN since law school when she served on the AIPN Student Club Committee at the University of Western Australia. But her interest in the petroleum industry began much earlier when she was doing her Bachelor of Commerce at the University of Alberta in Canada.
After graduating from UWA, Kelli began working as a Solicitor and Associate at Norton Rose Fulbright where she developed her legal skills in the oil, gas and energy industry and continued her membership with AIPN.
In 2015, she was appointed as a Committee Member of the AIPN Australia-Pacific Chapter.
Kelli, along with the support of the Australia-Pacific Committee, advocates fostering business and networks within the Asia-Pacific region, as well as getting students and young professionals involved in the AIPN.
Throughout Kelli's career, she has been supported and mentored by other AIPN members – particularly, Jodie Hatherly and Shirley Watson (INPEX), Sean Rush (Spindletop), Amelia Jalleh (Repsol), and early in her AIPN days, Kimberley Reeder (BP).
When Kelli isn't negotiating and drafting contracts or getting deals done, she enjoys spending time at the beach with her partner Rob and their dog in their hometown of Dunsborough, as well as sampling local wines in the picturesque South West region of Australia.