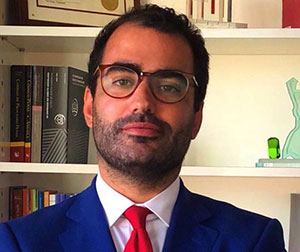 João Verne Oliveira is a Portuguese/Angolan legal counsel supporting BP's upstream activities in Angola and in other African countries. João focuses his activities in upstream contracts and in providing support to BP's tax and procurement & supply chain management teams. João holds a degree in Law from the University of Lisbon, an LL.M in Energy, Environment and Natural Resources Law from the University of Houston and an Executive (Masters Level) Diploma in Global Business from the University of Oxford (Said Business School).
Apart from serving on several drafting committees, João is currently serving as the Alternate Chapter Director for AIPN's Africa Regional Chapter while at the same time being one of AIPN's country representatives for Angola. He was one of the recipients of the AIPN Student Scholarship (2011) and he served as Vice President for the AIPN Student Club at the University of Houston during his time at the university.
João teaches Petroleum Geopolitics and Environmental Law Applicable to the Oil Sector at Agostinho Neto University (Angola) in their Oil and Gas Law and Business LL.M program. João is regularly invited to speak at other universities, conferences, and congresses regarding oil & gas matters and he has contributed articles/chapters to several books on these topics. João is also one of the founding members of the Lisbon-based energy Think Tank "EnerXXI – Think Tank de Energia".
An avid art and record collector – mostly Jazz, Krautrock, Indie Rock and Electronic/Synth-Pop – João is also involved with a number of charity initiatives in Angola aiming at social change through the empowerment of individuals.