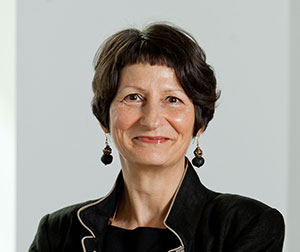 Heike Trischmann earned a BSc/MSc in Biology from the University of Leipzig, Germany, and a PhD in Biotechnology/Bioengineering from the Academy of Sciences, Berlin, Germany. She became a legal practitioner in England and Wales in 2001.
Heike is now a partner in the corporate group of Watson Farley & Williams, London. She works in the firm's international Energy Group and specialises in all aspects of oil and gas law, with a strong focus on LNG, and the LNG to power sector in particular.
Heike has acted for governments, national oil companies as well as junior and major oil and gas companies, banks, energy trading companies, regulators and individual investors in more than 40 countries worldwide on a broad range of international and domestic corporate, commercial, regulatory and projects work in the upstream, midstream and downstream sectors, including production sharing agreements, concessions and licence arrangements, M&A and farm-ins, joint operating agreements, gas and LNG supply/trading, transportation, storage and facility access agreements and the underlying regulatory regimes in the relevant jurisdictions as part of investments in the wider industry. Heike is recommended for her expertise by leading legal directories Legal 500 UK and Who's Who Legal (Energy) [for her "an excellent energy and natural resources lawyer," and "a very knowledgeable and through lawyer", who stands out for her "high-quality advice". She is commended for her "vast knowledge about the LNG industry"].
Heike became a member of the Association of International Energy Negotiators (AIEN) in 2005 (formerly AIPN) where she was recently appointed as chair of the regional sub-committee on course & training. Over the years, has served on a number of Model Contract Drafting Committees, including the Data Exchange Agreement, 2012 JOA, FOA and most prominently the Drilling Contract. Heike also presented together with Sam Dunkley at the 2012 AIPN NOC Conference in London on the terms of the Model GSA.