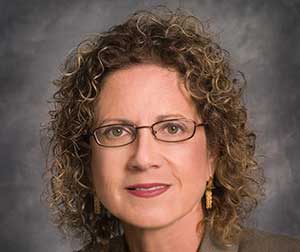 Bellanne ("Belle") Meltzer Toren, B.A.S., J.D., ICD.D has more than 32 years of experience in the petroleum industry and has worked as a general counsel as well as a lawyer (admitted in Texas and Alberta) or negotiator on projects in over 21 countries. She obtained her ICD.D designation from the Institute of Corporate Directors in July 2017. "[T]he ICD.D designation represents a lifelong commitment to excellence in the boardroom, a desire to stay current, and to be a more effective director."
Since 2009, she maintains her own practice as an international petroleum consultant in Canmore, Alberta, which included serving as the chief legal officer for Central European Petroleum Ltd and working on projects in Germany and Sub-Sahara Africa. From September 2006 to the end of 2008, she has worked in the Calgary office of Gowling Lafleur Henderson LLP on Tanzania and Mozambique projects.
Prior to moving to Canada, Toren was VP Legal of Triton Energy Ltd., listed on the NYSE and located in Dallas, which was acquired by Hess Corporation in 2001. At Triton, she worked on many projects, including projects in Europe, Ecuador, Colombia, Equatorial Guinea and Malaysia-Thailand. Also, at Hess as Director of International Negotiations, she was responsible for negotiating its entry into offshore Ghana. She developed her legal skills at Thompson & Knight LLP in Dallas.
Toren is a past Director (1995 – 2001) and President (1999-2000) of the AIPN, a member of the Executive Committee of the AIPN's Canada Chapter and serves on drafting committees. She is an active member of the ABA, a past participant on ILEX trips to Tanzania, Rwanda, Cuba and Ecuador and is the Senior Advisor to International Energy and Natural Resources Committee. She is a director of the Canadian Mountain Arts Foundation and chair of its Development Fund Committee, which operates the Town of Canmore's arts center.
Her zest for global travel includes being an avid runner and hiker. In 2017, she ran the Marathon of Afghanistan. Click here to view photos from her trip to Afghanistan. She has also participated in numerous international treks, including Kilimanjaro.