Join AIPN for its fourth installment of its annual International Petroleum Summit (IPS), May 21 - 23, 2019, at the Marriott Marquis Hotel in Houston, Texas, USA!
Click here to download the current program
The conference program will feature interactive and in-depth presentations on industry hot topics given by oil and gas experts, sessions promoting career growth, and presentations from high-profile speakers. Attendees can also take advantage of pre-conference workshops aimed at providing essential insight into a variety of topics relevant to international oil and gas professionals.
2019 IPS Topics

• Poverty, Carbon and the Role of Natural Gas
• Operating in Mexico
• Weathering the Storm: Understanding and Solving Carbon and Climate Issues Related to Oil and Gas
• Venezuela – What is the end game?
• Brazil's Reforms and Opportunities
• Geopolitics & Short-Term Oil & Gas Prices
• The Evolution of Talos Energy and Key Strategies for Future Success
• Entering the Age of Natural Gas
• Exploration Strategy in the Shale Era
• The Gulf of Mexico: Competing for Investment in an Expanding Global E&P Market
• Disruptive Technologies and Practices in the Oil & Gas Sector
Take part in the highly-rated Speed Networking event where you can make up to 10 business connections in a short amount of time, and then build on those connections throughout the conference. But, the networking opportunities do not stop there - the 2019 IPS will offer a variety of networking opportunities - including a welcome reception and a gala and awards dinner. The IPS Gala and Awards Dinner recognizes outstanding AIPN members as well as celebrates certain impactful industry achievements, underpinned by international petroleum negotiations and transactions that promote and embody the principles of AIPN in the oil and gas industry.
Conference Co-chairs
Alma Del Toro, President & Founder, Blue Bull Energy
Darren Jones, President and Chief Executive Officer, TEPNVI, TOTAL
Dr. Fenner Stewart, Assistant Professor, University of Calgary, Faculty of Law
Media Inquiries and Registration
Roberto Chiarotti, BCM Public Relations Ltd
100 Pall Mall, St. James's, London SW1Y 5NQ, UK
Office: +44 203 409 5090 | Mobile: +44 7452 952 343
For those members of the media wishing to attend the 2019 IPS with a press pass, please request your participation at the below link.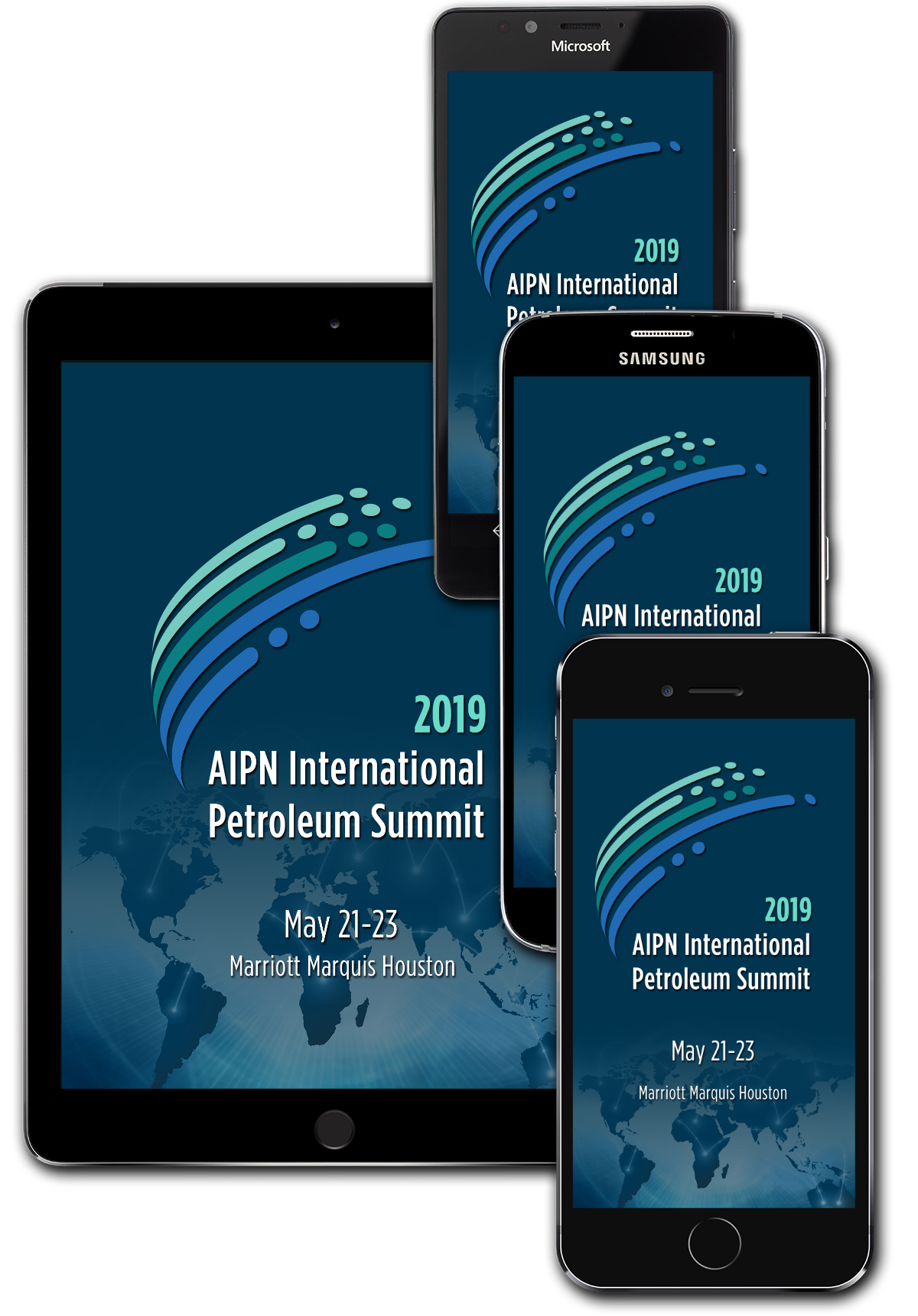 Download the 2019 IPS Mobile App!
With the AIPN IPS 2019 mobile app, you can:
Stay organized with up-to-the-minute sponsor, speaker, and event information
Receive important real-time communications from AIPN
Build a personalized schedule
Take notes and download event handouts and presentations
Ask questions and answer polls during IPS sessions
Find attendees and connect with your colleagues
Share your event photos and experiences with the Photo Gallery
And much, much more!